Step 1: Press the windows key(the windows logo key) and start typing 'command prompt' you will discover prompt after typing a few letters, right click on Command Prompt and 'Run as Administrator'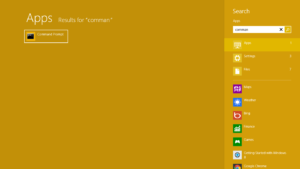 Step 2: Command Prompt window will open. Now start typing the following simple commands:
netsh wlan show drivers
check if your wireless adapter has Hosted network support if not then you are unlucky, you should update your wireless adapter drivers if hosted network is not supported.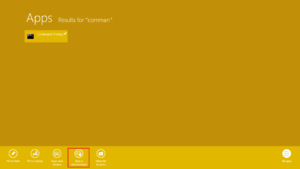 Step 3: continue typing commands if your adapter has 'Hosted network supported=yes'
netsh wlan set hostednetwork mode=allow ssid=<your network name> key=<your pass key>
to start this hosted network you just created enter the following command
netsh wlan start hostednetwork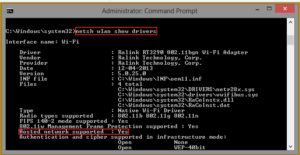 Step 4: our Hosted Network has now started. to check the status, go to Network and Sharing Center (you can do this by pressing the windows key and typing 'Network and Sharing Center' and click it). check the connection name of your Hosted Network. in the screenshot below it is'Connections: Local Area Connection*13'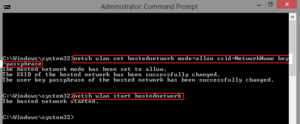 Step 5: Now go to Control Panel and open Network and Internet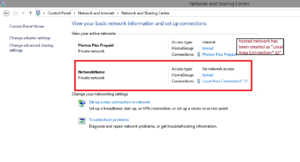 open Network and Sharing Center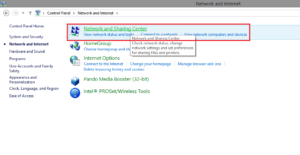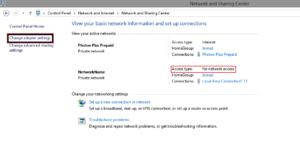 Step 6:the hosted network 'NetworkName' does not have internet access yet, to enable it click 'Change adapter settings'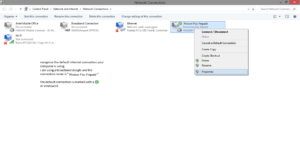 Step 7: recognise the default internet connection your computer is using. I am using a Broadband dongle and the connection name is
'Photon Plus Prepaid'. The default connection in Windows 8 is marked with green check. Right click on your default connection and
select Properties
            THE FOLLOWING DIALOG BOX WILL APPEAR AFTER YOU OPEN PROPERTIES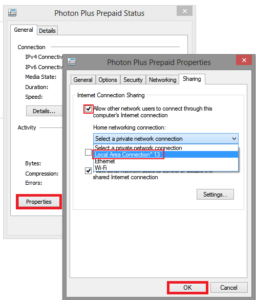 Step 8: select Properties again and go to the Sharing tab. check the box 'Allow other network users to connect through this computer's internet connection', now from 'Home networking connection' select your hosted network connection 'Local Area Connection*13'.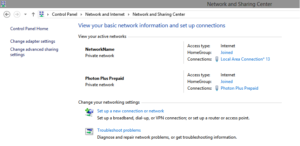 the hosted network is now connected to the internet 'NetworkName    Access type: Internet', you can also create a home group  for sharing files over the hosted network.
Troubleshooter:
1: if hosted network status is not connected to the internet then stop the hosted network in command prompt using the following simple command
'netsh wlan stop hostednetwork'
also disable your internet connection if required.a
after this reconnect your computer to the internet(if you had disconnected)
now again start the hosted network via command prompt using this simple command 'netsh wlan start hostednetwork'
2: if you are unable to setup hosted network go to 'change adapter settings' and right click on the connection named 'Wi-Fi' and click'configure'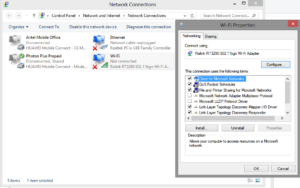 go to 'Advanced' Tab and in 'Adhoc support 802.11' click 'Value' and select 'Enable'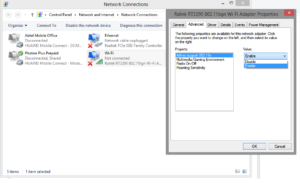 3.  * Go to device manager.
* Click on view and press on 'show hidden devices'
* go down to the list of devices and expand the node 'Network Devices'.
* Find an adapter with the name 'Microsoft Hosted Network Virtual Adapter' and then right click on it.
* Select Enable
* This will enable the Adhoc created connection, it should appear in the network connections in Network and Sharing Center.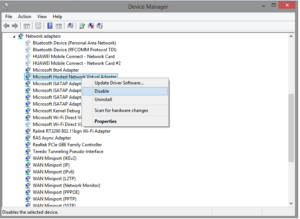 Note: the above screenshot shows where you will find the 'enable' option. DO NOT DISABLE IT. you should 'ENABLE' it